About Us

The Calliope Sliders Reining Horse Club was first formed in 2013 by our founder Ed Smith from Ed Smith Reining and Performance Horses. We are a non-for-profit small club based in Calliope Queensland just inland from Gladstone. We are passionate about Reining and are committed to the growth of Reining throughout Queensland and Australia. The Sliders are a hardworking, fun-filled, family orientated organisation who are supportive of all our members. In January 2019 we became an Incorporated Association and are proud to be an NRHA (National Reining Horse Association in America) Affiliate and now part of the Oceania Council.
What Is Reining?
Reining is a judged event designed to show the athletic ability of a ranch type horse within the confines of a show arena, contestants are required to run a pre-selected, approved pattern, included in the NRHA Handbook.
Each pattern includes small slow circles, large fast circles, flying lead changes, roll backs over the hocks, 360-degree spins done in place, and exciting sliding stops that are the hallmark of the reining horse.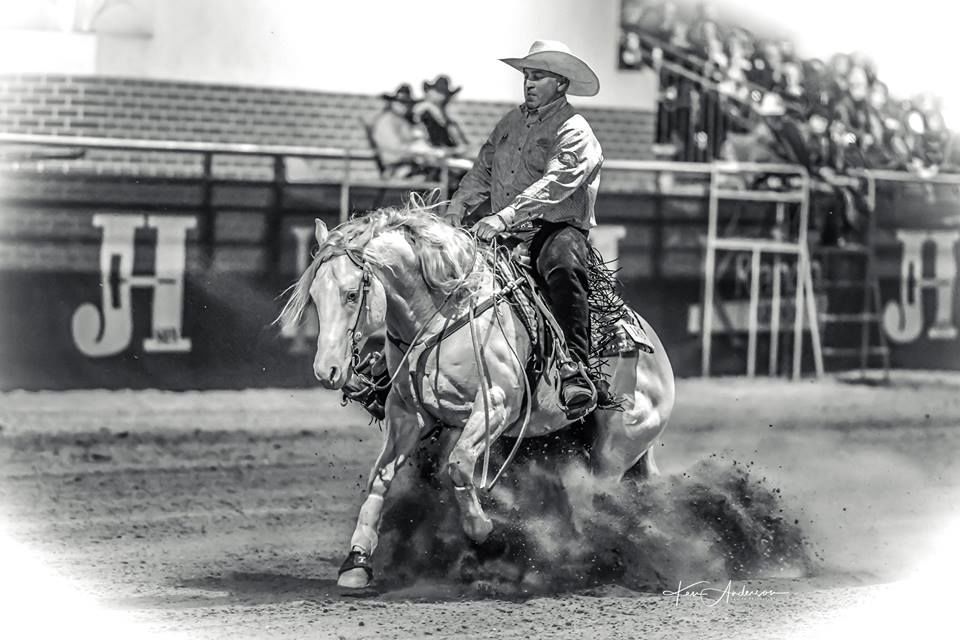 The NRHA Judging System is recognized as the leading format for judging an equine event that combines technical and stylistic elements coupled with consideration of "degree of difficulty." Many segments of the equine judging discipline have openly embraced the NRHA Judging System.
There are multiple divisions of competition offered at approved shows to enable competitors at all levels to participate, learn, and improve as they master the intricacies of one of the most exciting equine competition events.
A.GENERAL - To rein a horse is not only to guide him, but also to control his every movement. The best reined horse should be willingly guided or controlled with little or no apparent resistance and dictated to completely.

Jim Willoughby
NRHA Hall of Fame Inductee